by Coop Cooper
Summer vacations and summer camp… The films that tackle these two traditions are the inspiration for these lists. "Jaws" could have been #1, but that would have been cheating since the main characters were hard at work and not on vacation. "Dirty Dancing" could have made the list, but I seem to be the only one who doesn't have fond memories of that film. Nevertheless, here is what I came up with: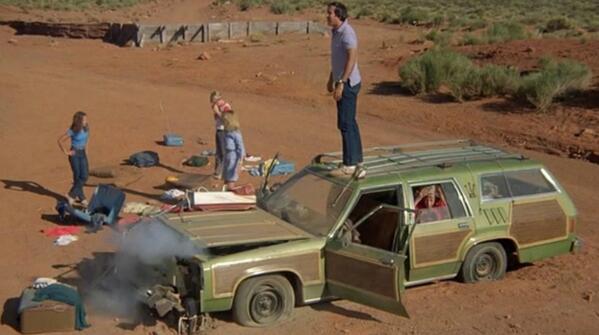 1. "Vacation" (1983) – The quintessential vacation comedy which inspired a few sequels, a remake and made Chevy Chase a star. Only "Little Miss Sunshine" could possibly compete with this on-the-road classic.
2. "Meatballs" (1979) – This Ivan Reitman summer camp comedy co-written by Harold Ramis laid the groundwork for Bill Murray's stardom and put together the team that would eventually create "Ghostbusters".
3. "Friday the 13th" (1980) – The first horror film to make summer camp a scary place. It inspired endless sequels, video games, a TV series in the 80's and a new, upcoming TV series. It also became a cautionary tale against underage drinking, drugs and fooling around so in a strange way, it became a gory public service message aimed at naughty teens.
4. "One Crazy Summer" (1986) – This John Cusack vehicle not only helped launch his career, but also boosted the careers of Bobcat Goldthwait, Jeremy Piven and Demi Moore. It involves a teen cartoonist who visits his grandmother in Nantucket, only to meet a new group of wacky friends and a alluring folk singer (Moore) attempting to break into the business.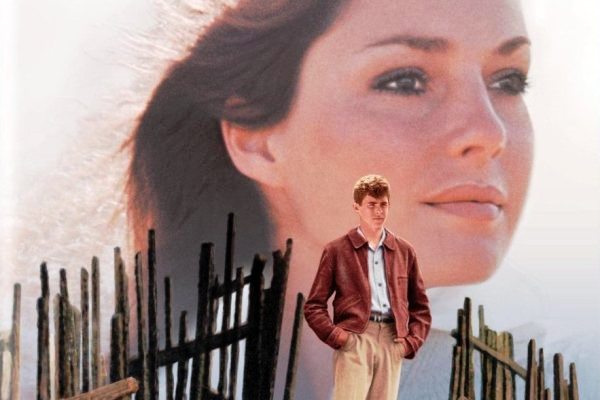 5. "Summer of '42" (1971) – A bittersweet drama about a teen boy vacationing on Nantucket Island who, while searching for a summer fling, falls in love with a young woman who awaits news about her husband fighting in World War II. It spawned a lesser sequel titled "Class of '44".
6. "Summer Rental" (1985) – This vacation comedy stars John Candy as a family man who takes his family on a disastrous beach trip and gets caught up in a boat race to regain his dignity. This film also shares a lot in common with Candy's other vacation film "The Great Outdoors" co-starring Dan Ackroyd.
7. "Sleepaway Camp" (1983) – Definitely a "Friday the 13th clone, this typical, paint-by-the-numbers summer camp horror film became infamous for its shocking final scene that still catches viewers off guard to this day.
8. "Wet Hot American Summer" (2001) – This new summer camp classic takes all of the clichés from summer camp movies and pokes fun at them in this absurd and self-aware comedy. It helped launch the careers of Bradley Cooper, Paul Rudd, Elizabeth Banks, Ken Marino and features SNL alumni like Molly Shannon and Amy Poehler.
9. "Little Darlings" (1980) – This classic summer camp movie is uncomfortable to watch due to the risque subject matter. Tatum O'Neal plays an overprivileged camper who strikes up a rivalry with an underprivileged girl played by Kristy McNichol and the two make a bet as to who will lose their virginity first. What follows is a heartbreaking coming of age tale about youth trying to grow up too fast and the consequences of rash decisions. A very young Matt Dillon co-stars.
10. "Summer School" (1987) – A beach bum high school coach (Mark Harmon) is blackmailed into teaching a remedial summer school class to bring up the grades of the most hopeless students in the school. At first, he blows off the assignment, but becomes increasingly involved in the lives of his students and becomes romantically involved with a straight-laced fellow teacher (Kirstie Alley). Although it follows a familiar formula, the acting and comedy make this classic a cut above.