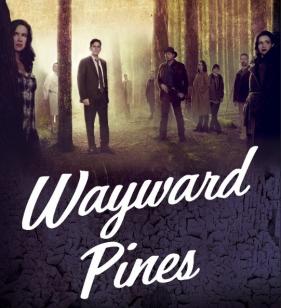 by Coop Cooper
Summer is almost upon us and TV networks are firing up two new supernatural-themed series for the season. Both of these shows, "The Whispers" (Mondays 10/9c on ABC) and "Wayward Pines" (Thursdays 9/8c on FOX) have already begun their series run.
"The Whispers" – After a little girl sets up a nearly fatal booby trap for her mother under the orders of an invisible imaginary friend, an investigator (Lily Rabe) discovers similar cases from the past. Meanwhile, an amnesiac (Milo Ventimiglia) tracks down children currently affected, and he seems to have the ability to predict what is going to happen based on the clues tattooed on his body. Also a separate investigative team tries to analyze a mysterious military fighter crash in Africa. All of these incidents seem to be pointing toward a malevolent paranormal force which is manipulating people. It is also tied to some sort of conspiracy involving the President of the United States.
The premise of this series is based on the suspension of disbelief that a little kid is not going be frightened by a creepy, disembodied voice telling them to do things they know they aren't supposed to be doing. It also seems to turn the kids into snarky know-it-alls who delight in exposing the worst secrets of the adults around them as told to them by the spectre. It's a pretty irritating plot device, made worse when you realize the spectre has some sort of control over electricity which makes you wonder why it needs help from children at all.
Is it aliens? Is it a plot by a foreign power? Is it a ghost or a maniac with psychic powers? Yep, it's another one of those supernatural mystery shows that is trying to capture the spirit of "Lost", "Twin Peaks" and "The X-Files". Heavy on the twists and turns, these shows usually run out of steam fast unless the plot twists and characters are satisfying enough to keep an audience coming back for more. Many of these shows (ex – "The Event", "Threshold", "Believe", etc…) fail within the first season and are quickly forgotten. I suspect "The Whispers" will eventually fade into obscurity as well.
2 out of 5 stars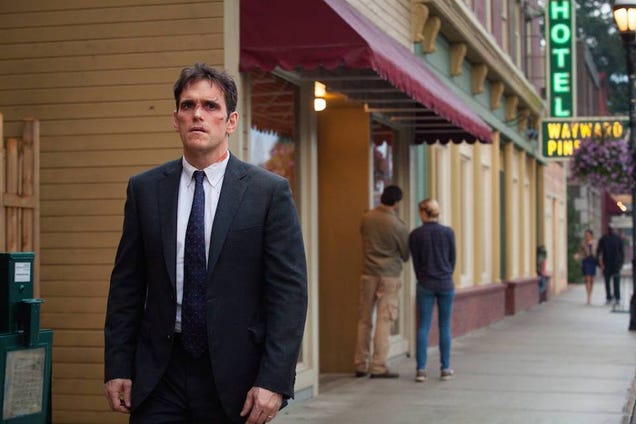 "Wayward Pines" – Directly inspired by "Twin Peaks", "Wayward Pines" stars Mat Dillon as a Secret Service agent Ethan Burke who awakens in a quaint, isolated town while searching for a missing colleague. The town is surrounded by a giant wall and the residents follow a strict set of rules that, if broken, results in a public execution in the town square. It becomes clear to Burke that the majority of these people were abducted, placed in the town and brainwashed into their new lives, one of which includes a former lover of Burke's (Carla Gugino). As Burke tries to figure a way out, he is blocked at every turn by the iron-fisted sheriff (Terrence Howard) and a sinister nurse (Melissa Leo) who seems to be pulling everyone's strings.
While it feels derivative at first, "Pines" gets really interesting by the third episode and keeps the mysteries and answers coming at a furious pace. It reminds me more of the excellent 1998 Alex Proyas sci-fi film "Dark City" and I suspect the twists in that film might explain the secrets of "Pines". If I'm wrong about that, then these people are part of a government experiment or victims of a computerized world like "The Matrix". If it is an explanation besides any of these, I might be impressed if it turns out to be something original.
The well-developed characters and the competent acting give this show the extra boost it needs to rise above the rest. As with other shows like this, "Pines" will have to keep the momentum going to become the hit it aspires to be.
3 and ½ out of 5 stars