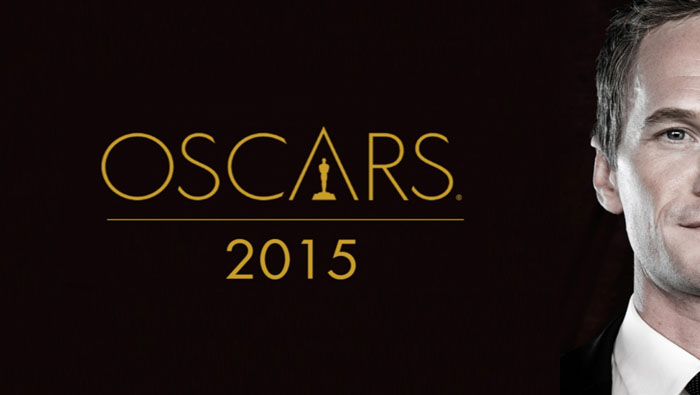 by Coop Cooper
The 2015, 87th Academy Awards will air this Sunday on ABC at 6pm (Central). Here are my predictions (potential winners are underlined)…
"Best Picture" – Of all the nominees, "Whiplash" is my favorite but "Boyhood" is favored to win. "Boyhood" is an exceptional achievement in filmmaking, I just wish it had a defining story. I'm still angry "Gone Girl" (my favorite) and "Nightcrawler" (2nd favorite) weren't nominated.
"Best Actor" – Tough category since all of the performances were outstanding. Most people will root for Bradley Cooper in "American Sniper" but it looks like "Michael Keaton" is favored for "Birdman". Benedict Cumberbatch in "The Imitation Game" is also a big contender as is Steve Carell for "Foxcatcher". Eddie Redmayne is deserving as Steven Hawking in "The Theory of Everything" but is probably the dark horse of category.
"Best Actress" – Julianne Moore for "Still Alice" is considered a lock for her role as an academic diagnosed with early onset Alzheimers. It's a shame Rosamund Pike in "Gone Girl" isn't favored as she delivered one of the most evil and memorable performances in recent memory.
"Best Supporting Actor" – J. K. Simmons as an abusive music professor in "Whiplash" will not be beaten in this category and deservedly so. Like Rosamund Pike, his diabolical performance was one of the most compelling of the year.
"Best Supporting Actress" – A weak category this year, Patricia Arquette is favored for "Boyhood", but it's far from her best work. Could Meryl Streep ("Into the Woods") provide the upset?
"Best Director" – Alejandro G. Inarritu may be favored for "Birdman" but I'm going to go with an upset by Richard Linklater for "Boyhood". He spent twelve years filming it. That's dedication to the craft.
"Best Cinematography" – "Birdman" (lensed by Emmanuel Lubezki) was composed to appear as if it was filmed in one continuous shot. I still can't figure out how he pulled it off.
"Best Adapted Screenplay" – "The Imitation Game" is in danger of getting shut out of all of its nominations, but has an excellent chance of winning this category. "American Sniper" could provide the upset but "Whiplash" is also very deserving.
"Best Original Screenplay" – "Birdman" could pick this up in lieu of Best Picture but "Boyhood" is expecting to give it a close run. I have a small hope the script for the vastly underrated "Nightcrawler" might upset them both.
"Best Editing" – "Boyhood", which had to contend with constantly changing technologies and formats for twelve years, had the most daunting editing task of the category. I still prefer "Whiplash" which edited musical numbers so expertly, it dominated the film itself.
"Best Production Design" – "The Grand Budapest Hotel" was one giant exercise in grandiose production design.
"Best Foreign Film" – "Ida" from Poland has been the most decorated film so far, although "Leviathan" from Russia could also be a contender.
"Best Documentary" – Word is "Citizenfour" has it.
"Best Animated Feature" – "How to Train Your Dragon 2" won the Golden Globe. Since "The Lego Movie" was strangely shut out of this category, I'd say the dragons have it.
"Best Visual F/X" – "Dawn of the Planet of the Apes" had the toughest job and achieved it successfully. While I disliked "Interstellar", its visuals were the most impressive in this category.
"Best Makeup/Hair" – "Foxcatcher" since this category favors the mundane over the fantastic but I wish they'd give it to "Guardians of the Galaxy".
"Best Costume Design" – "The Grand Budapest Hotel" since the voters in this category prefer period pieces over sci-fi and fantasy.
"Best Music Score" – "The Imitation Game" is a strong contender. Equally so is "The Theory of Everything" which might beat it out. "Interstellar" was my favorite but composer Hans Zimmer seems to have fallen out of the Academy's favor.
"Best Song" – Since "Selma" is poised to get shut out of the Oscars this year, the song "Glory" from the film might be its only chance at a win. I'd like to root for Glenn Campbell's "I'm Not Gonna Miss You" but it's probably a lip-service nomination.
"Best Short Film" – "Boogaloo and Graham" is the only nominee with a light tone. The rest are heavy and/or depressing. This category will take 'light' if it can get it.
"Best Short Animated Film" – "Feast" from Disney was wonderful. Animated shorts with dogs are gold.
"Best Documentary Short" – "Crisis Hotline: Veterans Press 1" is said to be the most timely to what is going on in America today. For that reason, it is probably a lock.
"Sound Editing" – Possibly, the only chance "American Sniper" has of winning. It is too controversial within the ranks of Hollywood to win in nearly every other category.
"Sound Mixing" – "Whiplash" relies on film edits and its sound mix to achieve its greatness.