by Coop Cooper
While there are many famous actors technically born in Mississippi, not all of them grew up here or have a strong connection to the state. Here are a few who do…
10. M. C. Gainey (Jackson) – This prolific, gruff character actor often plays crooked cops, cowboys, bikers and convicts in films and is recently most recognizable as the scripture-spouting, whip-wielding slave overseer Big John Brittle in "Django Unchained". He appeared in 20 episodes of the hit TV show "Lost" as character Tom Friendly and is also notorious for his bizarrely hilarious full-frontal nude scene in the movie "Sideways" (2004).
9. Cassi Davis (Holly Springs) – Davis got her first role in Spike Lee's college drama "School Daze" but became a household name due to her involvement with mega-producer Tyler Perry and his hit show "House of Payne." Davis plays Ella Payne, the matriarch of the show, and since has won an NAACP Image award for Outstanding Actress in a Comedy Series for the role. She also makes appearances in the wildly popular "Madea" films.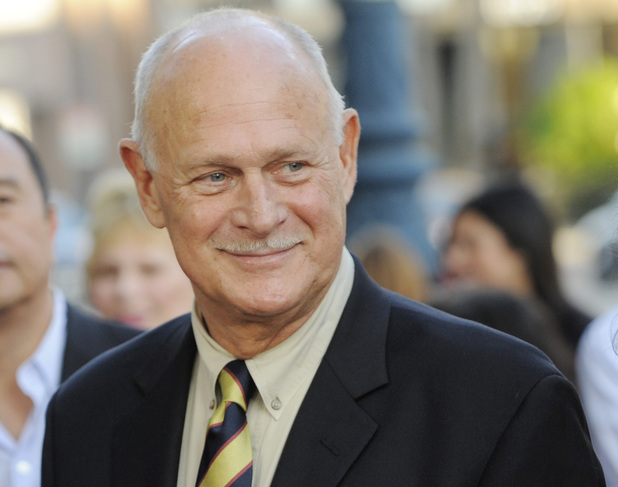 8. Gerald McRaney (Collins) – This Ole Miss graduate is best known for his lead role in the TV sitcom "Major Dad" and as Rick Simon in "Simon & Simon." Since then he has continued to work in TV, showing up in cameos or as recurring characters in recent series such as "Justified" and "House of Cards." He also took a turn as the lead villain in the recent "A-Team" film.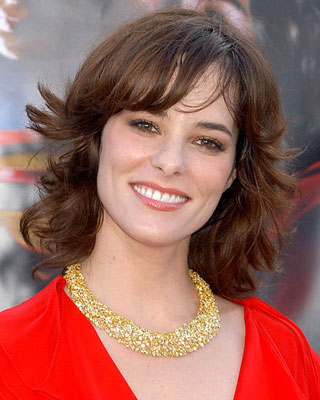 7. Parker Posey (Laurel) – Known as one of the most prolific and quirky indie actresses in the business, Posey co-starred in films like "Dazed and Confused" and "Kicking and Screaming" before really breaking through to larger films like "Blade: Trinity" and "Superman Returns." Her career continues to gain momentum, especially in the indie scene where she thrives best. Her father owns and operates Posey Chevrolet in Laurel, MS.
6. Sela Ward (Meridian) – This statuesque model and actress is famous for starring roles on the TV shows "Sisters," "Once and Again," and "CSI: NY." During her career she has won Emmys, Golden Globes and has even produced her own documentary titled "The Changing Face of Beauty."
5. Stella Stevens (Yazoo City) – While attending Memphis State, she was discovered while acting in a production of "Bus Stop." She eventually co-starred next to Elvis in "Girls! Girls! Girls!" and Jerry Lewis in the original "Nutty Professor." She was also Playboy Magazine's 'Playmate of the Month' in 1960 and was considered one of the most photographed model/actresses in the world for that entire decade. She is now mostly retired but still an ardent self-promoter.
4. James Earl Jones (Arkabutla) – Son of actor Robert Earl Jones, James is as known for his unmistakably deep speaking voice as he is for acting. He voiced the role of Darth Vader, played villain Thulsa Doom in "Conan the Barbarian" and has appeared in hundreds of films and TV shows since 1962. In 2009 he played the role of "Big Daddy" in the first, all-African American play version of Tennessee Williams' "Cat on a Hot Tin Roof."
3. Oprah Winfrey (Kosciusko) – Although she has been one of the most influential talk show hosts and media moguls of all time, people sometimes forget Oprah was nominated for an Oscar for Best Supporting Actress in Spielberg's "The Color Purple." She occasionally dabbles in acting when she finds a project relevant to her interests and she always delivers an outstanding performance.
2. Elvis Presley (Tupelo) – Besides his blockbuster music career, Elvis starred in 31 films. Enough said.
1. Morgan Freeman (Charleston) – Often considered to be the quintessential American actor of our times, Freeman has been nominated for five Oscars, including one win. As of now, he has won 55 major acting awards with another 45 nominations total. He still currently resides in Charleston, MS.
Others notable MS actors: Joey Lauren Adams, Finn Carter, Lacey Chabert, Gary Collins, John Dye, Mary Elizabeth Ellis, Cynthia Geary, Gary Grubbs, Robert Earl Jones, Diane Ladd (NOTE:  I should have put Diane Ladd high on this list in retrospect…  my bad), Mary Ann Mobley and Johnny McPhail.