For many of you couples, this is probably a common argument: He wants to see the new Bruce Willis action movie while she'd rather see the latest romantic comedy starring Julie Roberts (P.S. don't stare at the moving pic above for too long, it will make you go insane). Now this may not apply to all guys. Girls, if you have a boyfriend/husband who likes most romantic comedies and Victorian Era dramas, then hold onto him. You've bagged yourself a sensitive, modern guy there. Since that description doesn't apply to the majority of men, here is some advice for women trying to convince their significant other to see the latest "chick flick" (don't worry tough guys… this benefits you too).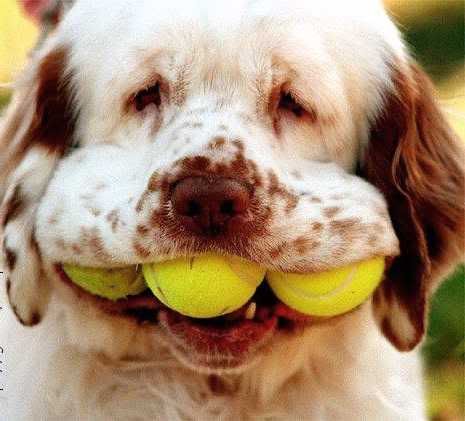 Firstly, don't ever… EVER use the word "cute" to describe a movie. As soon as guys hear a movie is "cute" or "sweet" or any other adjective that conjures images of babies and puppy dogs, they immediately tune out and get a sudden urge to go play X-Box. Instead, do your research and learn some details about the movie you want to see. Then you'll have this type of ammunition: "I hear Sandra Bullock has a nude scene in it" or "I heard they blew up part of Interstate 40 just to film one scene" or "Coop Cooper (or some other well-known critic) said it was an awesome laugh-riot". I guarantee you'll have much better results with those examples than using the word "cute".
In the previews for the movie, if the lead female character constantly trips, falls and humiliates herself in front of others (especially the guy she likes), or if you see a group of women partying and dancing to a female empowerment song such as Aretha Franklin's "R-E-S-P-E-C-T", your significant other will definitely want to skip it. Those scenes represent the worst clichés in the most female-centric of romantic comedies. If those scenes are included in the trailers, your guy will instinctively know it is marketed only towards women and that it doesn't have much to offer him.
Beware the "romantic action/comedy". While these might seem like a nice compromise between the genres you both prefer, I can't recall a single romantic action/comedy I've liked since "Romancing the Stone" back in 1984. They often try too hard to blend all of these elements together causing the movie to fail miserably in all aspects. Many times I walked out of a romantic action/comedy with a date and the both of our verdicts were usually in agreement: "That was lame." (bad examples: "Six Days Seven Nights" & "The Bounty Hunter") Instead, try romantic thrillers that take comedy mostly out of the equation. "The Getaway" (the original and the remake) and "Mr. and Mrs. Smith" are excellent examples of romantic thrillers done right.
Don't bore him to death. Very, VERY few guys like historical dramas if there's not a war (including action!) involved. Titles like "Sense and Sensibility" don't provide much encouragement for a weary, hard-working guy interested in a Friday night's entertainment. If you go the historical drama route, follow these simple rules:
Wars (in any era or region), cowboys and Indians, swords and sandals, Depression Era gangsters, knights in armor, samurai, pirates and ancient mythology = He will want to see it.
Men wearing wigs and makeup, ballroom dancing, feathers in caps, Queen Elizabeth/Victoria, Puritans, Shakespeare, French society (before the Reign of Terror and after Napoleon) and adapted from classic literature = He probably doesn't want to see it.
If he didn't like it the first time, don't make him suffer through it again. I'm not just talking about the exact same movie, but the exact same kind of movie. He might have groaned and squirmed during the first "Sex and the City" movie, so show him some mercy and make it a girls night out for "Sex and the City 2". He'll be most grateful.
Any geriatric sex in a movie is too much for a guy under 45 to appreciate. Avoid "It's Complicated" and every movie like it.
Choose wisely. The more poor examples (see left) of the genre you expose him too, the less likely you are to convince him to see your next choice. If you keep making him scrape the chick flick dregs with you, he'll be resentful about the experience. Make quality choices by getting advice from the experts. Critics are notoriously cranky about romance/romantic comedies. They are quick to bash them for their clichéd plots, corny acting, unrealistic relationships and predictable endings. When they find one they like, they tend to heap praise on it. Hedge your bets by trusting the choices of critics.
Here are some examples of modern chick flicks I approve of and wouldn't mind watching again (with my reasons in parentheses): "The Devil Wears Prada" (clever morality tale, anti-pretentious), "Love Actually" (great ensemble cast, fun/vulgar scenes), "The Notebook"/"The Curious Case of Benjamin Button"/"Legends of the Fall" (all three include epic, tragic journeys), "When Harry Met Sally" (perfect script, perfect acting), "Forget Paris" (exceptional story structure, funny gags), "My Big Fat Greek Wedding" (memorable characters, fresh laughs), "Sliding Doors"/"The Lake House" (both effectively mix sci-fi with romance), "The Wedding Singer" (80's nostalgia comedy), "The Last of the Mohicans" [1992] (classic literature with action & romance), "Nick and Norah's Infinite Playlist" (hip, honest romance), "Titanic" (it's got a boat crash in it), "American Psycho" (it satirizes the misogyny and excess of the 80's and was directed by a woman).


Okay, maybe I'm stretching it a bit with "American Psycho" but this does bring up a point that I'm sure most guys would like to express… Just because it has vampires in it doesn't mean it's a horror movie. Good luck getting us to fall for that one again.
-Coop
More great articles and reviews…