That's right, I said it.  The cat's out of the bag.  There's no going back now…
Michael Dougherty's long-beleaguered holiday film has finally found a wide-release on video.  Originally slated for a theatrical release in October 2007, Warner Bros. suddenly shelved it with no explanation.  The rumor was that the bigwigs feared it would bomb competing against Saw IV and then Saw V the following year.  Not seeing an end to the Saw tradition of releasing a high-grossing film every Halloween (Saw VI releases this month), The WB decided to dump Trick 'R Treat to a DVD/Blu-Ray release for Oct. 6 and market the hell out of it for one month. 
What a low-down, dirty shame.  One of the best Halloween movies of all time, it gets delayed for two years and it doesn't even get a theatrical release.  I hope someone leaves a flaming bag of crap at the Warner Brothers studio gate for that one. 
Nevertheless, it's here.  Now you can rent/buy it from Netflix, Blockbuster or wherever and see what all the hype is about.  As for me, I'm gonna buy it but you and you might as well also because I predict it will be hard to find at rental stores and online services the last two weeks of this month. 
Hearkening back to the Halloween horror movies of the 80's, Trick 'r Treat tells 4 to 6 (depending on how you look at it)  interwoven stories taking place in a small Ohio town which hosts a massive annual Halloween festival. 


In one story, a psychopathic principle (Dylan Baker), catches Charlie Brown (the fat kid from Bad Santa) smashing pumpkins and teaches him about the dangers of ignoring Halloween traditions.  In another tale, Anna Paquin (pre-True Blood days) walks a lonely trail to a holiday party in a new twist on the "Little Red Riding Hood" tale.  In yet another segment, a group of young teens play a deadly prank on the local autistic girl, Rhonda (Samm Todd).  In the final story, local "Scrooge" Mr. Kreeg (Brian Cox) learns the consequences of denying candy to "Sam", a very determined trick or treater. 
But this isn't your usual anthology horror story.  Oh no…
All of these stories intersect each other at multiple points in the film.  The character of "Sam" acts almost as a host or meta character (e.g. "Crypt Keeper") to each story, appearing in each and observing the other characters.  It's not all linear.  We go back and forth through time on several occasions for explanations of what we saw in earlier scenes.  The script structure is intricately detailed and brilliant, along with the expertly-timed editing. 
Let's not forget to mention the scares or the outright fun of it all.  It's got that retro 80's feel that reminded me of Halloween movies like Night of the Demons, Halloween III: Season of the Witch, The Lady in White…  That's about it.  Think about it, besides the Halloween films, there aren't many (good) horror films about the holiday.  It's got a lot in common with Creepshow and many other anthology films, but they don't technically count as a Halloween flicks.
That's why I'm declaring Trick 'r Treat "the greatest Halloween horror film that doesn't feature Michael Myers."  Let's face it, the original Halloween may never be dethroned, no matter how hard Rob Zombie tries.  As John Carpenter and Debra Hill attempted in the original Halloween franchise (but failed when people wanted more Michael Myers), I'd like to see Trick 'r Treat become a yearly franchise.  Forget Saw which wore out its welcome at least 3 movies ago.  This is the real deal. 
That's probably just wishful thinking, and even though TrT was tied up in a neat little cinematic package, I see a lot of potential for continuing the concept. 
It's fairly predictable for horror fans but it nails the execution and is such a blast to watch, I doubt anyone can deny this flick is anything less than an instant classic.


If you're looking for a Halloween-themed movie to watch, look no further.  Trick 'r Treat has the candy you're craving. 
5 out of 5 stars
Exceptionally effective trailer below (WARNING!!! don't watch any other trailer besides this one!  The others show far too many spoilers)…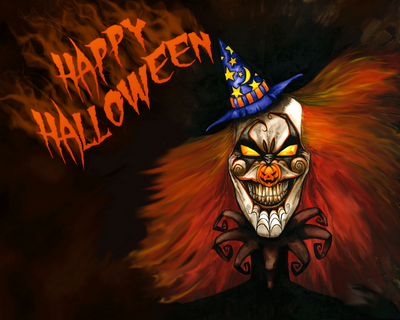 If I'm not in Trick 'r Treat 2: More Tricks! then I quit this biz.
-Dark Side
More great articles…