How many years have we been waiting for this one?  Two?  Three years?
Whatever, here's a 10 minute clip of the long-delayed anthology Halloween movie "Trick 'r Treat" just in time for summer (say what?).  Apparently it will receive a possible limited theatrical run then go straight to DVD and Blu Ray in time for the Season of the Witch.
Such a shame because it's got nothing but rave reviews when it appeared in festivals a good while back. Chalk it up to the powers that be totally dropping the ball and letting a worthy film rot on the shelf, just like "All the Boys Love Mandy Lane" and "The Poughkeepsie Tapes."


Good gravy, I'm not going to fret over it anymore because this 10 minute clip fulfilled all my expectations. Apparently, in this segment, Brian Cox plays some sort of H'ween Scrooge who dares to show disrespect towards the holiday. Sam (short for "Samhain") appears and politely shows Scrooge the true meaning of the All Hallow's Eve. God bless us everyone. You'll notice a quick shot of Dylan Baker out the window, covered in blood. You'll get to see him in another segment up the film, up to no good I imagine, as well as "True Blood's" Anna Paquin as Red Riding Hood in yet another segment. It's got such a great 1980's movie vibe, you know like back in the day when American horror films were creepy AND groovy? I can say that this is the ONLY American horror release this year I'm looking forward to.
Once I think of another, I'll be sure to retract that statement.
Until then, first check out the trailer…

Then the 10 minute clip (obviously captured off of someone's living room TV, but who cares)…

Dang that was good. If for some reason the clip gets yanked off of YouTube you can always check it out on the new DVD/Blu Ray of the "Friday the 13th" (yawn) remake. It's on there somewhere. I'm not worried about it because something tells me if this bootlegged clip generates some buzz, the distributor (the name of which I'm too lazy to look up) will plaster it all over the web to make sure every living eyeball gets to see it.  Thanks to Horror-movies.ca for heads up on the clip.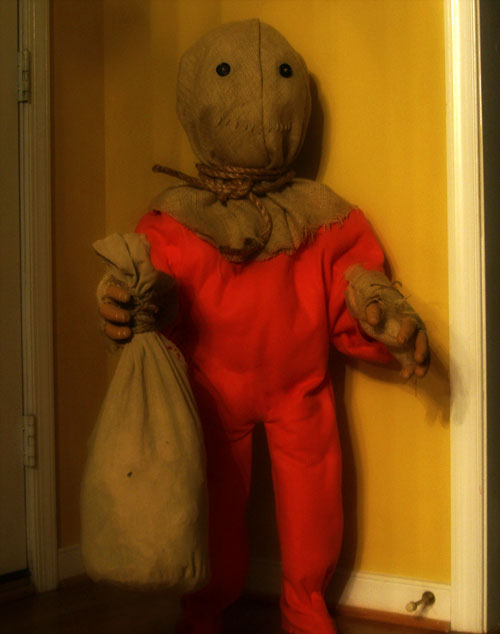 I'm in the spirit already.
-Dark Side
Some great articles…