The project: ONEDREAMRUSH
The idea: To have a director create a stream of conciousness, dream-like, 42 second movie
The Purpose: To sell vodka
This reminds me of those mostly cool, but sometimes hit-or-miss BMW films featuring Clive Owen as "The Driver." Each was by a different famous director and the sole purpose was to sell more Beemers. It was an ambitious marketing move that (I hope) paid off for the company.
Now 42Below Vodka has hired the likes of Asia Argento, Abel Ferrera, David Lynch, Larry "nobody's sure if I'm a pedophile or not" Clark, Rinko Kikuchi, Mike Figgis, Sean Lennon, James Franco, Harmony Korine, Gaspar Noe and many other international directors to vomit their brains onto film for 42 measly seconds.
It's an extremely interesting bunch of indie directors and actors-turned-directors, especially Abel Ferrera ("King of New York," "Ms. 45," "China Girl," "The Funeral"). He used to be one of my favorite directors of all time. Where has this guy been?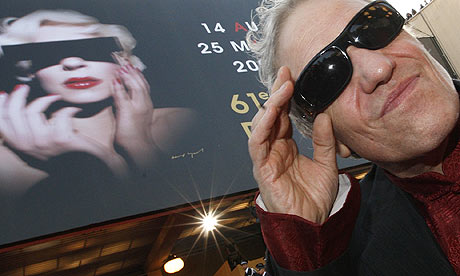 Go on the promotional site and click on "Trailer." I just watched it. I think it daimed my bramage. Very strange and haunting.
A few of the films are on the site as well. I understand all 42 films will hit indie cinemas around the globe soon and all the films will eventually be available online. I'm only interested in a few of them, but I'll probably end up watching the whole danged thing.
Then I'll have to a "That's My Mama" marathon just to get back to normal.
-C
Some great articles…