Here are the movie titles that – when you see them – completely grab your attention. Whether they are the best piece of cinema of all time or a complete piece of crap, one thing cannot be denied… You gotta love that title. Here are the 10 best movie titles of all time in descending order all the way down to #1…
10. THE WONDERFUL ICE CREAM SUIT (1998)


Based off of a Ray Bradbury short story, the movie follows five urban Hispanic men and their pooling of money together to buy a pristine, white suit. The suit represents their hopes and desires; and it grants each of their wishes as they each don the suit for an hour. Unfortunately for them, one of the partial owners of the suit is a filthy hobo (a hilarious Edward James Almos!) whose habits and actions threaten to completely ruin the magical duds.  Zany hilarity ensues.

9. GOKE: BODY SNATCHER FROM HELL (A.K.A. KYUKETSUKI GOKEMIDORO 1968)


Plane-crash victims on a deserted island fight off an interstellar blob that enters bodies through a slit in the center of the face turns people into alien-infected bloodsucking vampires! This all-Japanese cast features ONE female Caucasian actress who seems totally out of place, but it's a shocking sci-fi horror thriller, especially for the time period in which it was released.

8. YOU'VE GOT TO WALK IT LIKE YOU TALK IT OR YOU'LL LOSE THAT BEAT (1971)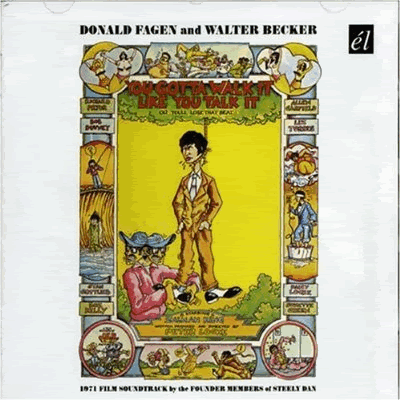 Never had the pleasure of seeing this one, but here's the synopsis by Sandra Brennan of The All Movie Guide – "This satire follows the exploits of a young hippy who goes looking for Life's meaning in Central Park. There he is accosted by a corpulent black woman while he watches a young man moon an old woman while she curses at him. He then goes on to have more adventures that lead him to marry a kindred spirit, get a job, and begin raising a daughter. Things are fine until he loses his job, gets abandoned by his wife, and must raise his girl alone. He ends up back in the park pondering the meaning of it all."  Whatever, it stars Zalman King and Richard Pryor.
(No trailer or clips available!)
7. NAKED LUNCH (1991)


As Nelson Muntz says in "The Simpsons" after coming out of this movie: "I can think of TWO things wrong with that title!" This David Cronenberg adaptation of William S. Burroughs' groundbreaking novel is full of existential nightmares, mysterious twists and thinly-veiled drug references. What is a "Naked Lunch?" I have no idea, but it certainly grabs your attention. I'm hungry.

6. YOUR VICE IS A LOCKED ROOM AND ONLY I HAVE THE KEY (1972)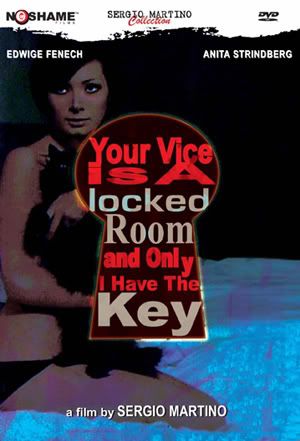 Said to be an influence on Stephen King's "The Shining," this Giallo classic also involves a frustrated writer's descent into madness. However, in the true-to-fashion Giallo (pulp horror) Italian tradition, this movie descends into complete depravity as well. "Vice" ups the ante with multiple murders of females and protagonist who fantasizes about torturing and killing his niece. Add to that an observer in the form of a black cat named "Satan," you've got a must-see movie.

5. BRING ME THE HEAD OF ALFREDO GARCIA (1974)


Sam Peckinpah's violent and dark revisionist crime story had Warren Oats delivering the head of a deceased man to a Mexican gangster for a 1 million dollar bounty. This movie bombed at the box office, then later bounced back into cult-classic status as a burgeoning group of young critics rediscovered it and declared it a masterpiece. Add to the list of Peckinpah's other ballistic treasures such as "The Getaway," "The Wild Bunch" and "Straw Dogs"… and that makes for a damned good resume.

4. MATANGO: ATTACK OF THE MUSHROOM PEOPLE (A.K.A. THE FUNGUS OF TERROR 1963)


Another 1960's Japanese exploitation flick that pours on the creepiness with a Lovecraftian story of castaways stranded on an island where the only thing to eat are weird giant mushrooms. Unfortunately for them, the mushroom mutate people into freaky mushroom monsters. Doubly unfortunately… they aren't the only things on the island. How else would they be attacked? By mushroom people no less.

3. BREAKIN' 2: ELECTRIC BOOGALOO (1984)


This sequel sees the return of Kelly, Ozone and Turbo break dancin' to battle an evil corporation bent on destroying their local rec center. This movie featured special appearances by a very young Ice-T and one-hit-wonder Martika. It also has a famed cameo by a then unknown Jean-Claude Van Damme as a break dancing spectator. "Breakin' 2" showcases a short-lived fad, but will forever live on as one of the most highly lampooned sequel titles of all time. It also has the GREATEST TRAILER EVER…

2. DR. STRANGELOVE, OR: HOW I LEARNED TO STOP WORRYING AND LOVE THE BOMB (1964)


The immortal Kubrick comedy classic about fears of a nuclear war, Peter Sellers plays three separate characters in a career-defining performance. Regarded by many as Kubrick's best film, "Dr. Strangelove" stole the thunder of the similarly-plotted, yet more seriously themed "Fail Safe" by opening first. The film is considered one of the best comedies (#3 on AFI's list of top 100 comedy films) as well as one of the greatest films of all time.

1. DUCK YOU SUCKER! (A.K.A.  A FISTFULL OF DYNAMITE 1971)


One of the greatest and most underrated Spaghetti Westerns of all time. A filthy bandito (Rod Stieger) and a crazy Irish Republican Army terrorist/bomber (James Coburn) team up to rob banks. Instead, they unwittingly become heroes in the Mexican Revolution. Yeah, James Coburn actually says "Duck you sucker!" several times in the movie, always right before he's about to blow something sky high. Stieger's Juan Miranda is a nasty scoundrel (even a rapist), yet he will do anything to ensure the survival of his many children. Both Coburn and Stieger nail their respective accents and make a fine pair as they stick it to the man all up and down Mexico way.  (review here!)

Honorable Mention… MEGA SHARK VS. GIANT OCTOPUS (2009)


This one has been making the rounds on the internet for the past few days, not only because of it's B-movieriffic title, but also for it's hilariously awesome trailer. There are only 4 things you need to know about this movie: 1. Stars Lorenzo Lamas 2. It also stars Debbie Gibson (that's right, THE Debbie Gibson from the 1980's) 3. Giant Octopus takes out fighter jets 4. Mega Shark chomps on the Golden Gate Bridge!!!!

There you have it.  Know any better ones?
-C
More great articles…