Yessir sporting activities, like crooked cops, malevolent extraterrestrials and nymphomaniacal teens, just lends itself to treatment on the silver screen. Yet apart from films centered on the big four – you heard me, four (football, basketball, baseball, golf) – few seem to have any knowledge or interest in cinematic depictions of the so-called lesser athletic endeavors. So let's take a look at some participatorily-challenged sports and the films which sought – with varying degrees of success – to bring them to the forefront of the public conscience…
(CONTINUED FROM PART 1)
6. Chess


WINNER: "Searching for Bobby Fischer". I am in complete agreement with you on this point: chess is a game, not a sport. But, if you want a winner of a movie chronicling the inner struggle of balancing humanism with a fierce competitive nature then look no further than this Steven Zaillian classic. Stellar cast includes Lawrence Fishburne, Joe Mantegna, Joan Allen and Ben Kinglsley with a phenomenal screenplay to boot.
Honorable Mention:  Othello" (1995) – just for the plotting soliloquies.
7. Cricket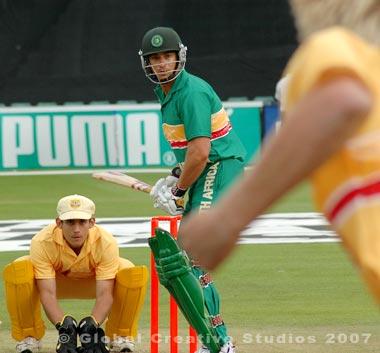 WINNER: "Hansie". This recent Aussie release tells the story of a national sports hero, his fall from grace as the result of a betting scandal and his attempt to redeem himself in the eyes of his fans and countrymen. Besides, all the other films were Indian and completely unpronounceable.
But just to be fair, I'll give "Iqbaal" and "Lagaan" Honorable Mentions. Please don't nail me with a Wicked Googly.
8. Curling


WINNER: "My Life So Far". In this instance, less in definitely more. While relegated to a rather minor concern in the film, the curling focus does help drive several plot points home and is done as well as can be expected while extolling the fascinating merits of sliding rocks on ice.
Dishonorable Mention: The dreadful "Men with Brooms" did for curling what "Balls of Fury" did for table tennis.
9. Cycling


WINNER: "Breaking Away". Nominated for 5 Academy Awards, this was the sleeper hit of 1979. Dennis Quaid, Jackie Earl Haley and Daniel Stern comprise a strong ensemble cast.
Honorable Mention: "American Flyers" and "True Fans"
10. Darts


WINNER: "Bullseye". The tagline says it all: "Finally, a comedy about darts". My sentiments exactly.
-Jay
Part 1
Part 3
Part 4
Part 5
Part 6
Part 7
OTHER "LIST" ARTICLES…
#1:  BLEEDIN' WICKED GOOGLY… Films about 35 of those "Other" Sports (Parts 1 – 7) by JAY
#2: "Bard None: A Cinematic Guide to Really Bad Shakespeare" by JAY