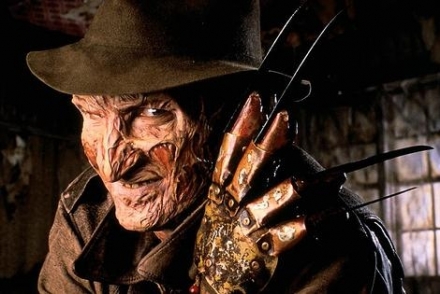 What the deuce?
It's not anything to get excited over, but apparently this is a concept teaser-trailer designed to get studio execs on board with the new "Elm Street" remake concept that Christopher Johnson IV is pitching. Here's part of the info included on the Youtube page where the trailer appears…
This is NOT produced by the Platinum Dunes' People.
This is a CONCEPT PIECE created by Christopher Johnson IV (and crew) for his agent Robert Depp at the Beverly Hecht Agency to demonstrate his passion and take for a 21st Century Freddy Krueger.
Depp is working to land an audition for Johnson with the Platinum Dunes camp and their casting people for the roll of Freddy.
No EnglundFreddy? Blasphemy!!! What's their excuse… that he's too old? Be real. Englund would still look in top form as Freddy under all that makeup even if the actor was 113 years old. Hell, he'd probably look even better. They'll probably use the excuse that, "We're going for a fresh approach on the material and Englund doesn't fit into the new dynamic." or something ridiculous like that.
I like the idea of a "smoldering ember" Freddy as shown in the clip, but let's be honest… The "Silent Hill" ember-babies smoldered first. Other than that, the new Freddy looks like the "Janitor Fred" character from the first "Scream" movie (a brief, silly homage to "Elm Street") with his ratty hobo hair. Still looks a bit like Englund so maybe he can sue.
I'm not wowed by this, nor am I interested in another remake, but it's gonna happen. I hope it's at least better than the "Halloween" and "Friday the 13th" remakes.
Do they still want Billy Bob Thorton to play Freddy?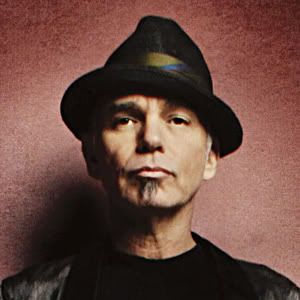 **UPDATE**  A more recent rumored name floating around as potential Freddy Krueger candidates:  Jackie Earle Haley (Rorschach from "Watchmen").  Quite possible because he's a hot commodity right now and he's definitely creepy/ugly enough.  If they won't take Englund, I'll vote for Haley.  Billy Bob was always a thin rumor.  Don't bother taking that one seriously.
Take a look at FOF (Freddy On Fire) Krueger below. Check out that actress who says, "Goddamn, you! This is only a dream!" at the end. She sucks…



I can do Freddy better than Billy Bob
-Dark Side