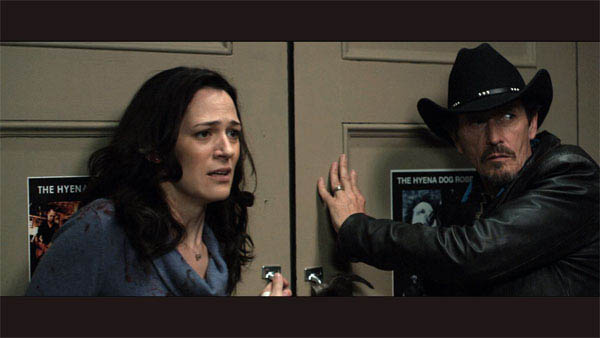 Here's a zombie movie with a title that'll make a lot of people scratch their heads.
"Pontypool."
According to trailer, I'm guessing it's the name of a small town where a lot of mean stuff went down. I really dig the star, veteran character actor Steven McHattie (soon to be seen as retired Night Owl #1 in "Watchmen") who appears to be doing his best Don Imus impression as a radio show host under siege by the undead. "Pontypool" has a similar plot to another film titled "Dead Air," also coming soon. "Pontypool" looks scary. "Dead Air" has a nifty pun title. Which will be better? Based on the trailer comparison, I'm betting on "Pontypool," based on the fact that it appears to have some sort of twisty plot device in it. Plus it looks scarier.
Trailers now:
"Pontypool" first…

Now "Dead Air"…



I'm smiling on the inside.
-Dark Side